Billie Eilish Explained Why She Stopped Wearing Dresses After Revealing In An Interview At The Met Gala That She Was "Scared And Didn't Feel Comfortable"Billie Eilish stunned the planet on Monday when she received the Met Gala wearing an old Hollywood–inspired ballgown, taking an enormous step faraway from the more relaxed style she's become known for over the years.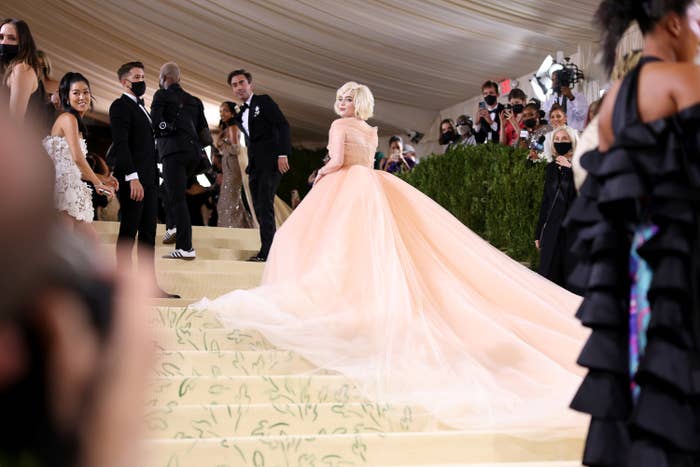 Billie Eilish Explained Why She Stopped Wearing Dresses:-
Cochair Billie Eilish attends the 2021 Met Gala celebrating In America: A Lexicon of Fashion at Metropolitan Museum of Art on Sept. 13, 2021, in NY City.
The dress itself was inspired by Marilyn Monroe's 1951 Oscars dress, also as Holiday Barbie gowns that Billie obsessed over as a child.
Read Also:- Ankha Zone-Tan original video – Zone-Tan Ankha minus 8 full camel-by-camel video – Ankha zone Animal Crossing video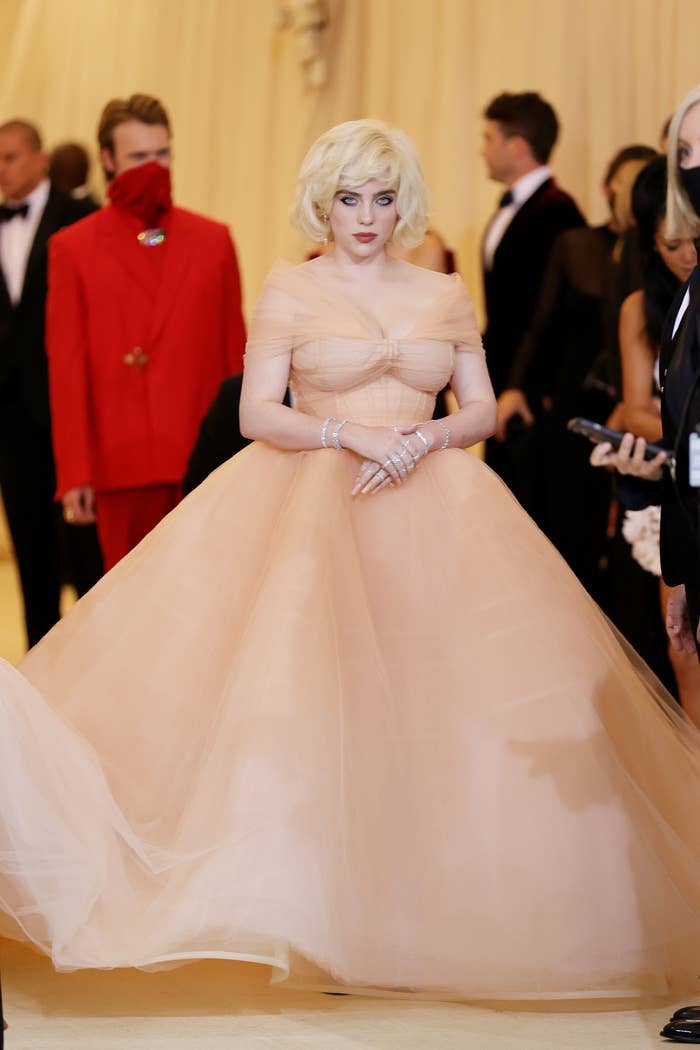 The look completed something of an evolution for the 19-year-old, who began to rework her style earlier this year when she debuted a replacement look on the duvet of British Vogue.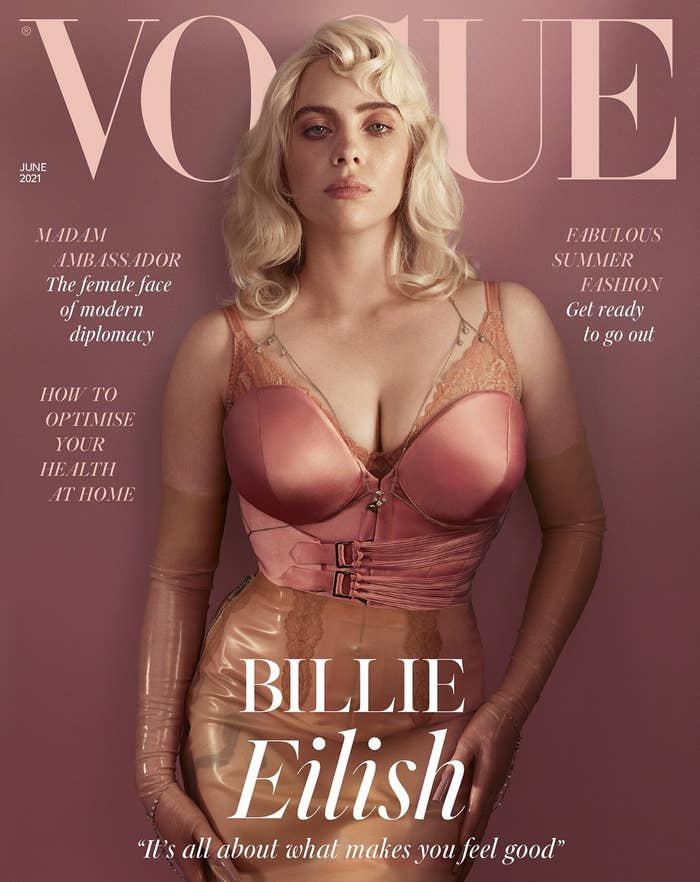 However, although the dress seemed light-years far away from the design that Billie has become known for, the Grammy-winning singer revealed days before the event that she always loved wearing dresses as a child and only stopped wearing them because of body image "tore that shit down."
Read Also:- Watch Animal Crossing Ankha Zone Video – video of Felis domesticus from Animal Crossing goes infective agent on Twitter/TikTok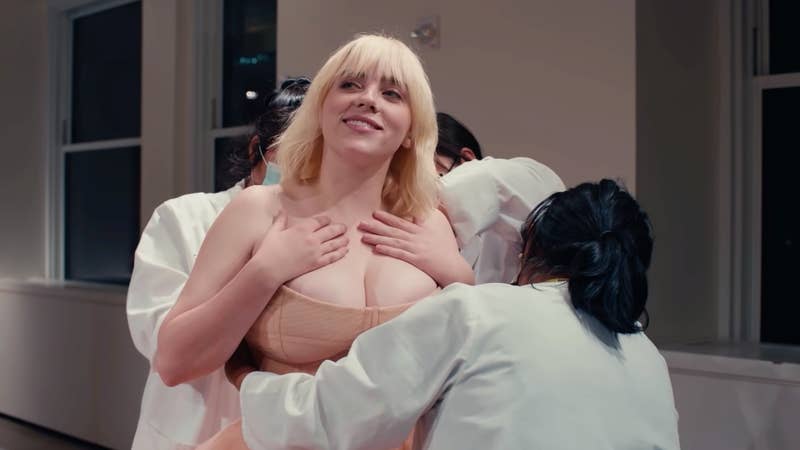 "Big dresses were my favorite thing once I was a child," she explained during a behind-the-scenes video with Vogue within the lead-up to the Met Gala. "I had numerous dresses. I might wear a dress every single day. It's really body image that tore that shit down. Why does one think I have been dressing the way I even have for years?"
This related back to something

Billie

said in 2019 when she explained why she often wore clothes "800 sizes bigger" than she actually was.
View this post on Instagram
"It quite gives nobody the chance to gauge what your body seems like," she told Vogue Australia. "I want layers and layers and layers and that I want to be mysterious. you do not know what's underneath and you do not know what's on top."
She later explained that she'd drawn inspiration from Rihanna, saying: "I remember seeing an acceptance speech that Rihanna gave where she said that fashion has always been her defense reaction. and that I desire I've never felt something as strongly hearing somebody else say it than I did once I heard her say that. Because it is often been that way on behalf of me. It's always been my security blanket."
But, after arriving at the Met, Billie explained in an interview with Keke Palmer that she'd gained confidence over the years, defiantly adding: "It just was time. it had been time for this."
Read Also:- Ankha Zone Full original video
"I desire I've grown such a lot within a previous couple of years, and my confidence has gotten such a lot better," she added. "I've always wanted to try to do this. I used to be just scared and didn't feel comfortable in my skin."
In fact, Billie had planned to wear an identical dress before COVID canceled last year's Met Gala, although she'd originally wanted it to match her then–acid green hair.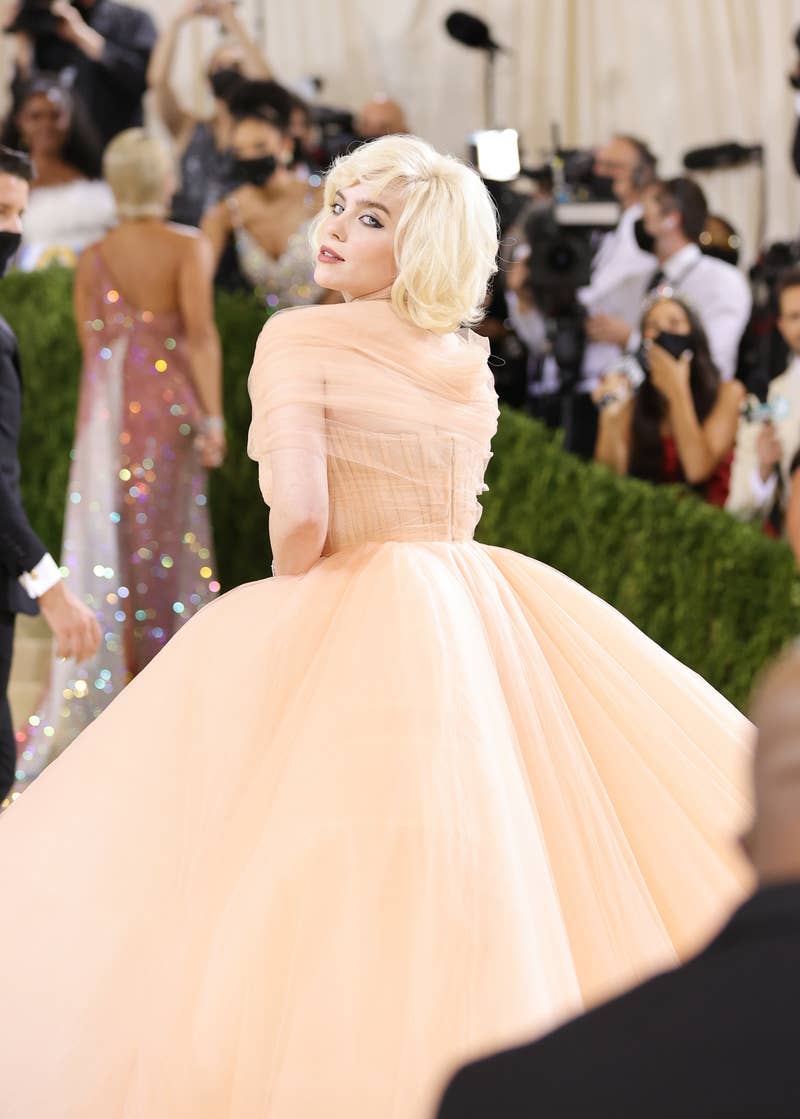 "I was planning on thinking of something for the Met of 2020, and that I was like, 'It should be bright green, and it's gonna be some stupid print thereon,'" she said. "I do not know, but I knew that I wanted something big with a corset."
Dena Giannini, the design director for British Vogue and therefore the person responsible for styling the 19-year-old for the event, elaborated on now, explaining that Billie had "always dreamed of wearing a correct ballgown — particularly something corseted, because of her love of Barbies growing up."
But Dena noted that Billie's "style began to evolve" after her British Vogue cover, which is how the dress transformed from its original concept.
After the event, Billie posted a bunch of images on Instagram to mark the occasion, simply captioning one: "Unforgettable."
View this post on Instagram
You can watch Billie's behind-the-scenes Met Gala video here.